Honda Civic Named Category Award Winner for 2018 Canadian Green Car Award
August 03 2018, Honda Canada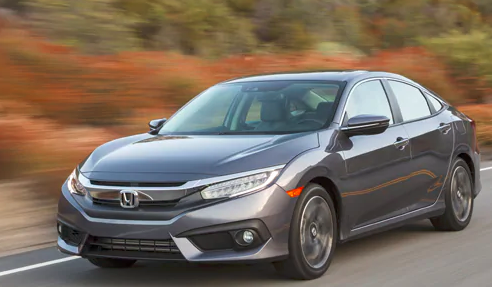 The 2018 Honda Civic, for the second year in a row, has been presented with the Canadian Green Car Award Best Internal Combustion Engine. The Civic has built its reputation for disrupting the status quo even since its arrival in North America in 1973. The model has set new standards for fuel efficiency in passenger cars over the years and it continues to do so by setting the bar high when it comes to fuel efficiency, driving performance, and design. This has led to the Honda Civic is the best selling passenger vehicle in Canada for the past 20 years.

Jean-Marc Leclerc, Senior Vice President, Sales & Marketing, Honda Canada Inc. said "Honda has a long and storied history of developing reliable, fuel-efficient vehicles like the Civic. As we work towards our global target of electrifying two-thirds of our global fleet by 2030, we'll continue to build on that history by introducing new low-emission alternative fuel vehicles to the Canadian market."

The Canadian Green Car Award recognizes vehicles with the greatest potential to minimize the overall impact of automobiles on the environment. Environmental benefits & mass-market potential form the basis of evaluation for selecting the winner.